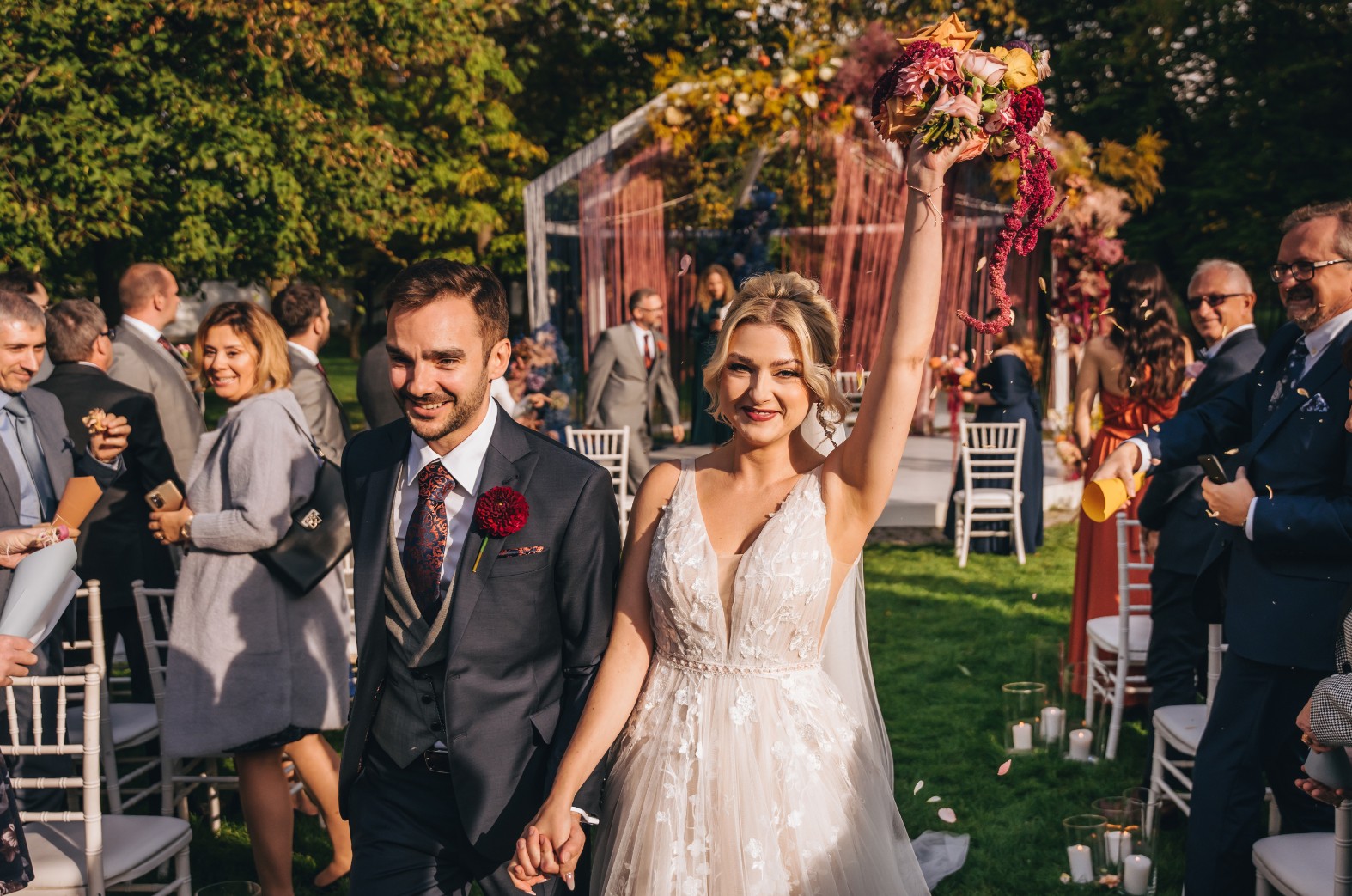 Organisation of a wedding ceremony and reception
From a wedding inspiration to the final implementation
Although a Wedding Planner is a person to whom you entrust the organisation of your entire wedding ceremony and reception, from A to Z, your desires still play the most important role. This is why we leave all the fun and enjoyable elements of creating your own celebrations to you and act as advisers, inspirers, and, ultimately, implementers of your wildest fantasies.
Here is the scope of our wedding services
Finding a unique wedding venue
We will find a place of your dreams for you – it maybe a picturesque garden, a cosy manor house, a comfortable hotel room, or an unusual industrial, boho, or vintage venue, but it will certainly be space that reflects your personality and your vision of the wedding.
Organising a range of wedding attractions
Throughout the years, we have learnt how to organise a great variety of wedding attractions – from pyrotechnic shows to dances conducted in champagne-filled glasses. The choice is yours – your imagination is the only limitation!
Preparing a script of the wedding ceremony
The wedding ceremony and reception require a script that we create with your guidance. It allows us to make sure that your wedding day will be also the most beautiful event in your life.
Taking care of the menu and decorations
We are involved not only in choosing the venue, but also in composing the wedding menu, arranging the space, and preparing table and room decorations for your ceremony.
Providing trustworthy contractors
Trustworthy people are the key factor for organisation of a successful wedding. Our list of recommended contractors includes only such people and companies whose reliability has been repeatedly proven.
Scheduling tasks and activities
Any big event, weddings included, requires a plan and schedule of activities. Therefore, our priority is to create a list of tasks and a schedule for their implementation, which helps to ensure that preparation of the wedding becomes a source of pleasure rather than unnecessary stress.
Conducting negotiations and drafting contracts
We negotiate the best terms and prices for you and prepare documents securing your interests, so that you do not have to spend time haggling for a better offer or worrying about contract terms.
Completing formalities
You are not familiar with the procedures and regulations? We will guide you through all the formalities related to getting married, step by step.
You want to learn more?
We've organised more than 300 wedding ceremonies and receptions, but we've never allowed ourselves to get stuck in a rut.
Coordination of a wedding ceremony and reception
Professional assistance with organisation of your wedding ceremony and reception.
Choosing and booking a venue
We'll find a unique location for your wedding ceremony and reception.
Mental training
We will help you discover your potential as a couple.
GET TO KNOW US BETTER
Check our standards, see how we work.